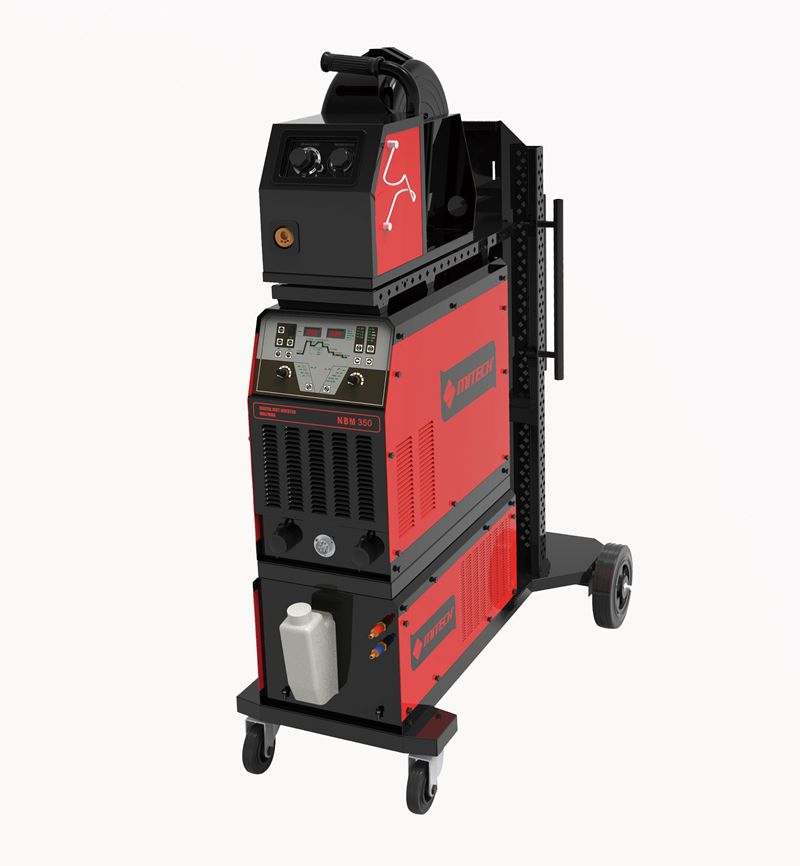 DIGITAL INVERTER DOUBLE PULSE MIG/MMA WELDING MACHINE

【Model 】:NBM350
【Brief 】:Compact design
Microprocessor control
Comprehensive protecting function
The unique air duct design
Unitization design
【Series】:MIG PULSE
Compact design: trolley,water tank,power source can be selected according to applications.
Microprocessor control: simple operation,more perfect welding performance.
Comprehensive protecting function: with the protection of overvoltage,under voltage,default phase,against lightning stroke,overcurrent,over heat etc.
The unique air duct design: failure rate greatly reduced,extending the service life of the machine.
Unitization design: the machine consists of 4 units-control unit,input unit,inverter unit,output unit. Only need replace the related unit power board for maintenance,any professional debugging is unnecessary.
Model

NBM350

Parameter

MMA

MIG

Adjustment range

Preset

Input power voltage (V)

AC380V±15% 3PH

Input voltage frequency (HZ)

50/60

Rated input power capacity (KVA)

15

10.6

Output current range (A)

40-350

5-350

No-load voltage (V)

77

Pre-flow(S)

0-5

0

Post-gas(S)

0-5

0

Burn back time(S)

0-2

0.3

Duty cycle (%)

60

No-load consumption (W)

60

Weight (KG)

36

Dimension (mm)

622×280×480
Repair and maintenance
Chemical and process industry
Installation and set-up
Shipyard and offshore industry
Production welding